Once upon a time, about 50 years ago, newlyweds Paul and Rita Benavidez began to work on a dream.  Since each had developed their love and skills of cooking at early ages, a family restaurant seemed to dominate the dream they shared.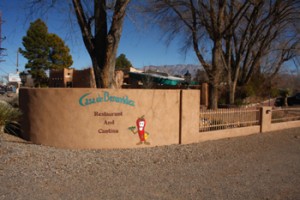 With little or no money in those early years, extra hard work and planning were in order. The original family restaurant, then known as El Mexicano, opened just about a mile away from the present location. The business began as a very small "carryout" with only three tables inside the modest structure. Paul, Rita, daughter Paula, and a newly hired dishwasher were full time employees with the three sons, Paul Jr., Mark and Glenn helping out in their free time.
 Time passed and the Benavidez El Mexicano was getting popular (thanks in part to their trademarked Sopaipilla Burger). This meant that they were getting busier. Paul was stockpiling used restaurant equipment in the foresight of expansion and his sons had quit their other jobs so they could focus on the restaurant full time. Still, they had outgrown the small building that began the realization of their dream.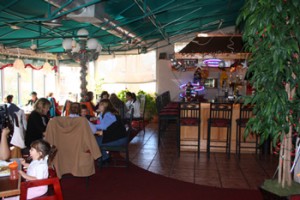 One day, as Paul was searching for a new location for their restaurant, he found an old corner house in what used to be known as the "Newlander Addition." It was nearly one hundred years old and included a half finished waterfall to the south of the two story structure. The back area of the house would be perfect for their takeout business. When the deal was made, the Benavidez family moved out of their old location and into the new one in just one day!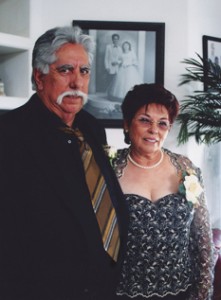 Rita had worries about having the carryout restaurant at the back of their house but soon those worries faded as business was once again growing strong. So strong, in fact, that the Benavidezes decided to open the full service restaurant in the front and let the carryout business continue as it had in back. This is when the family operated restaurant had its name changed to "Casa de Benavidez". Their dream of serving traditional Mexican and New Mexican food in the surroundings of a beautiful garden and strolling musicians would eventually come true.
The family and employees at Casa de Benavidez continue to offer excellent food in a delightful and peaceful atmosphere. They invite you to return with your family and friends again and again… It's their pleasure to serve you. Gracias!